Create your profile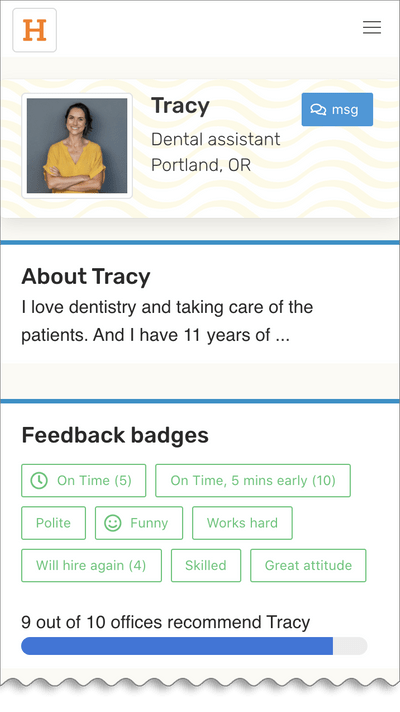 Your profile is all you need to get matched with jobs and apply to opportunities.
Match with ideal jobs
Allow coffee shops to find you here. We will only show your first name and skills to ensure your privacy.
Offices message you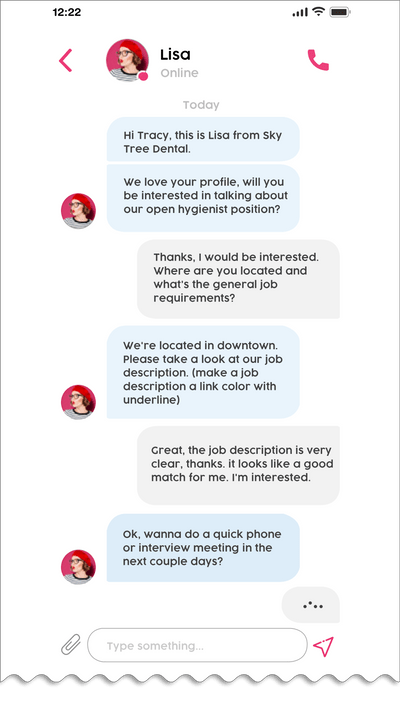 Chat to learn more about the job and candidate before the interviews.